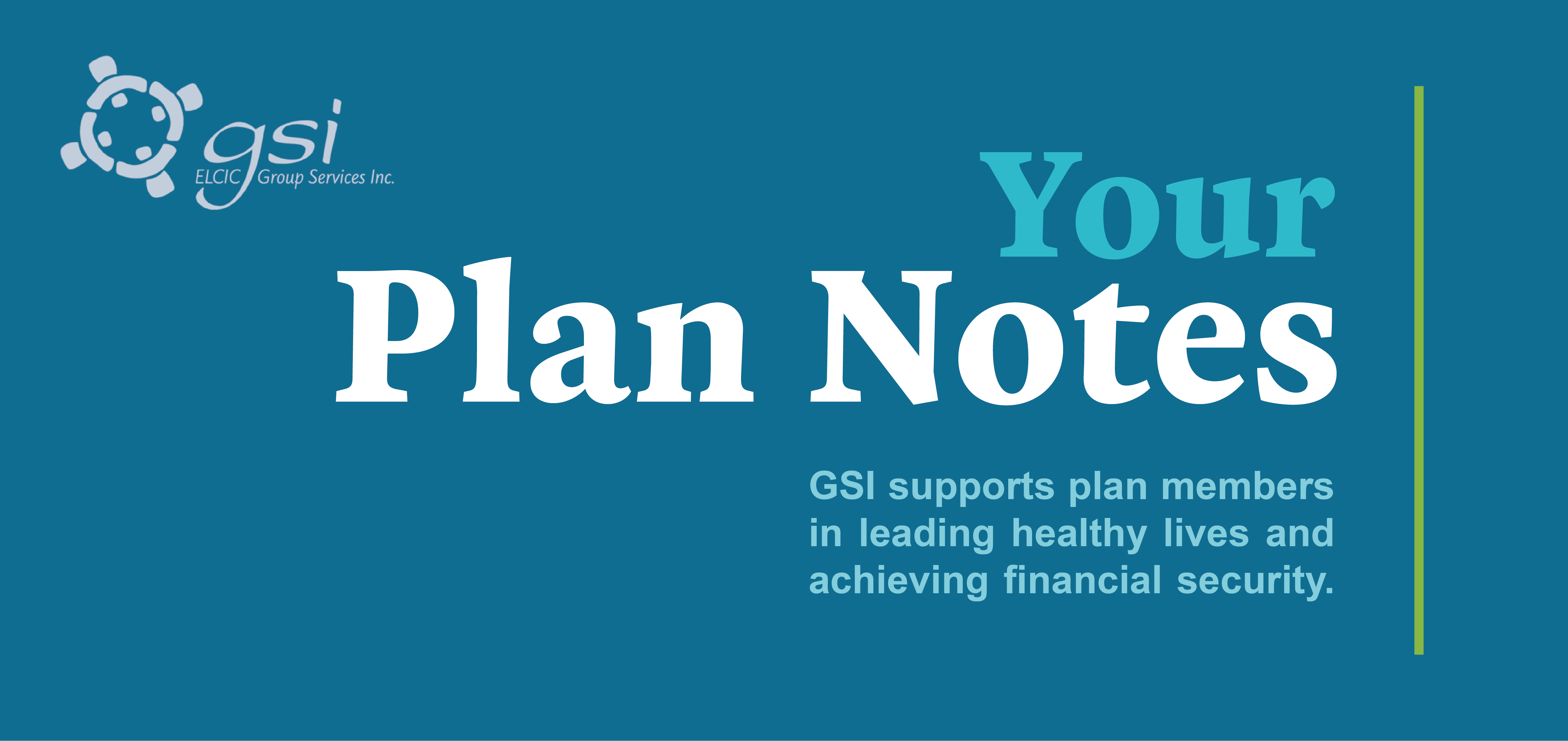 Announcing our New Support Counselling Services
GSI is excited to announce that we have engaged HumanaCare as our new provider for the Member and Family Assistance Plan (MFAP). Starting on July 1, 2022, HumanaCare will provide confidential support and counselling services in the following areas:
relationships + couples
family + parenting
grief + bereavement
bullying + harassment
behavioral management
substance use
legal + financial
stress
career coaching
depression

diet + nutrition
work-related stress
anxiety
crisis + trauma
A differentiating feature of HumanaCare is that their intake team is comprised of Registered Nurses and counselors. When you make contact, this person will become your case manager.  You can reach out with any questions, concerns, or even open a new case using their direct contact information.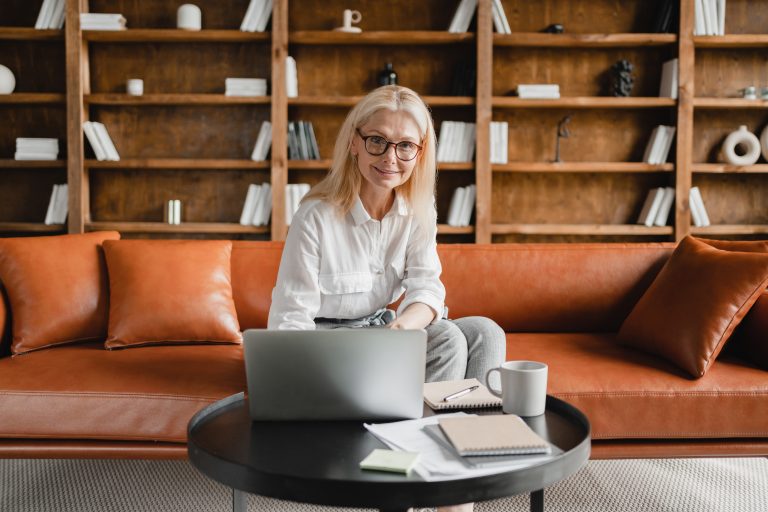 HumanaCare Monthly Webinars
HumanaCare offers free monthly webinars and the line-up of topics for 2022 look incredible: not just relevant, but interesting too. The links will be provided a day ahead in GSI's monthly newsletter and we'll also let you know what's coming up for next month so you can save the date.
Here's what's coming up for July:
HumanaCare Webinar for July 13 @ 1:30 to 2:30 EST

The Power of Perseverance and Grit
 We have all experienced unprecedented times because of the pandemic and other national challenges. But on top of that, we may have also experienced trials in our personal lives; at times the notion of persevering through it all can seem insurmountable. Join us to discuss a healthy recipe for perseverance and grit.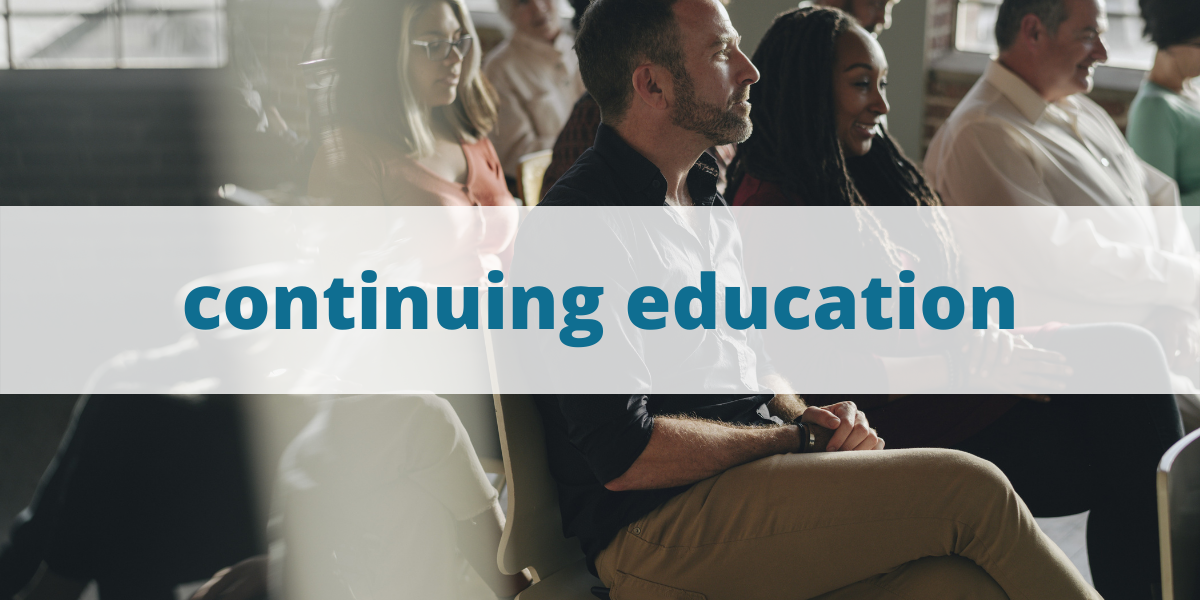 The Benefits of Continuing Education - Throughout our Careers
Continuing education programs and seminars can benefit clergy (deacons, bishops, and pastors) throughout our careers. From our first years working in ministry and into our more senior years, it's important to engage in opportunities for continuing education. There are always areas we can grow and new things to learn.  
I found some of these articles quite interesting when I was looking online for information about the benefits of continuing education for clergy. I hope you find some of these articles interesting as well, and perhaps they might lead you to consider what your next con-ed experience might be!
Peace,
Gretchen
Continuing Education in the ELCIC
ELCIC Group Services Inc. (GSI) provides the financial administration for CEP. In addition to reimbursing members for their education events in accordance with the policy, GSI also tracks this information and provides data and trends to PCLM and the Bishops. Here is some of the information provided annually.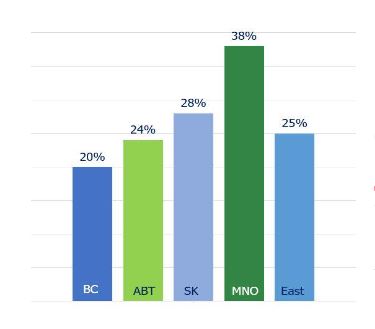 There are 293 Rostered members enrolled in CEP. During 2021, 73 of those members (25%) accessed their CEP accounts to financially support their education. This chart shows the per cent of members within each synod.
There are 293 Rostered members enrolled in CEP. During 2021, 73 of those members (25%) accessed their CEP accounts to financially support their education. This chart shows the per cent of members within each synod.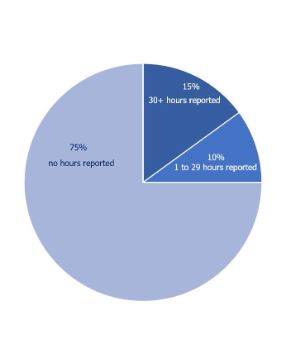 In 2021, a total of 5,701 hours were reported to GSI. We hope members know that hours can be submitted to GSI to be tracked even if a financial reimbursement is not needed. These hours were reported by a skills category that can be attributed to a ministry area. Here is how those acquired skills were reported. 

The category of Worship and Theology has the most numbers of hours reported. Note that there are also 10 non-Rostered members in CEP and their hours are also included here.
Please reach out to GSI if you have any questions about how the plan works or if you would like to confirm the eligibility of a learning experience you wish to engage in.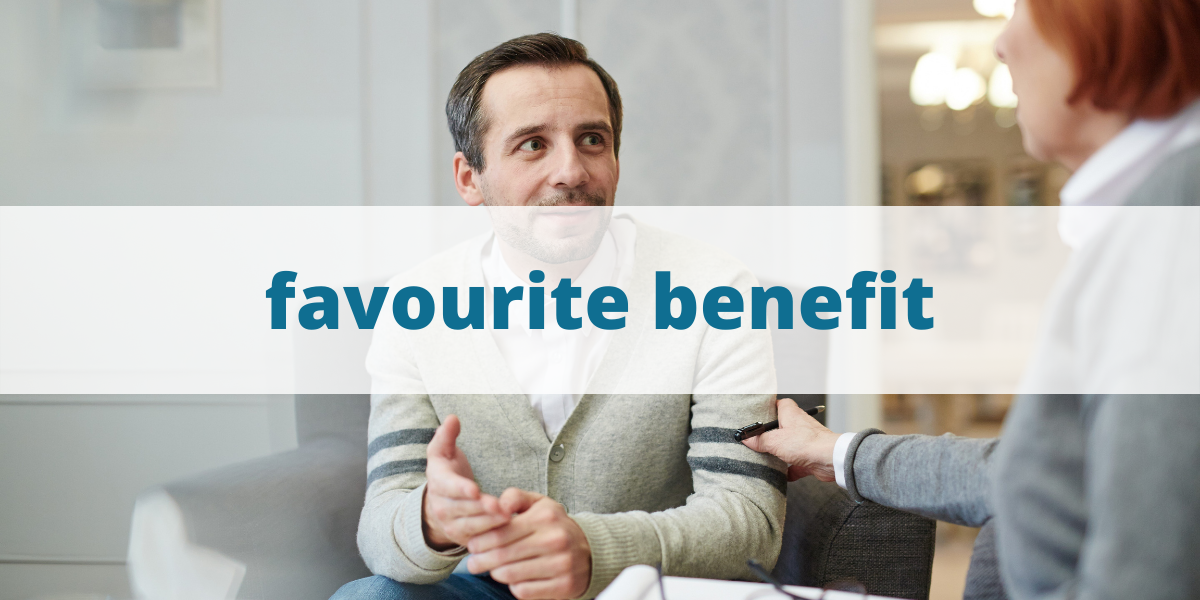 What's your favourite employee benefit and why?
Here's how the team at GSI answered. We would love to hear your response to this question!
Barb 
My favourite employee benefit is the counselling services (psychologists, therapists, social worker, psychotherapist) under the professional services coverage. This has helped members of our family to seek a qualified person who they can trust to talk to. In today's society mental health is so important and impacts so much in our day to day lives and I am grateful we have resources to use.
Andrea
My favourite employee benefit, the one I find is the most useful for our family, is the LifeStyle Spending Account. We had an unexpected expensive veterinary bill last year and with this benefit I was able to submit my bill to Manulife. 
Lisa
My favourite benefit is the Vision Care. I have needed glasses since grade one. Knowing that there is financial support to help with my vision needs encourages me to have better eye health and I am not hesitant to make that eye exam appointment.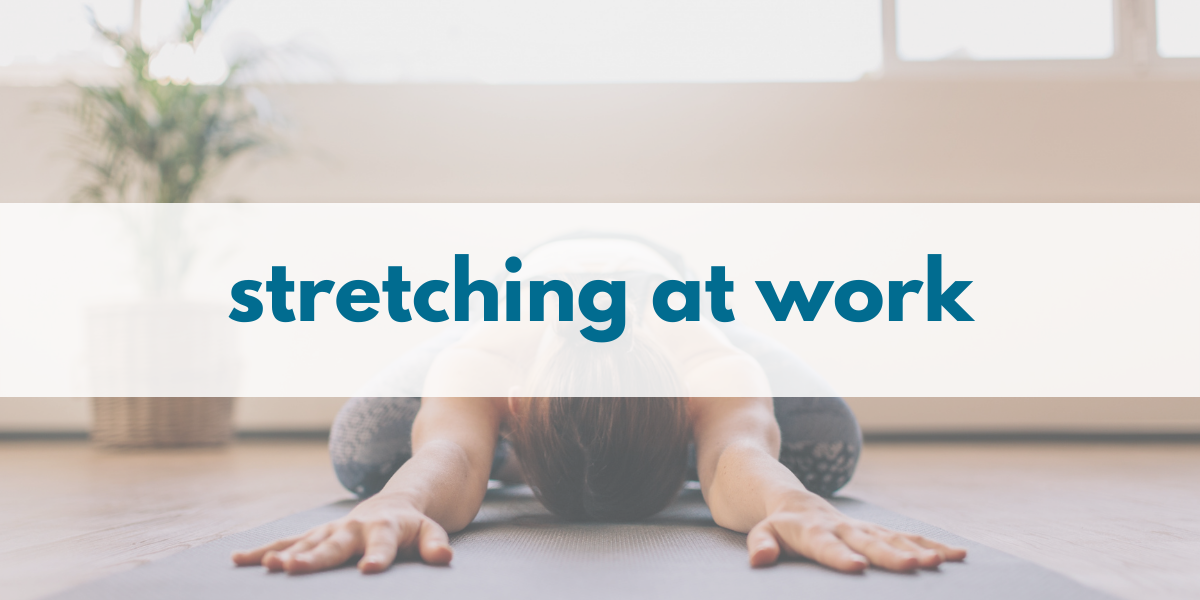 Stretching at Work – Leg Stretches
Our dreams of becoming a professional athlete may be well behind us, but that doesn't mean we can neglect our bodily health. We don't require our bodies to be in absolute peak physical readiness and condition, but maintaining a healthy body fosters a healthy mind and healthy spirit. Stretching plays a large role in physical fitness.
Our focus in June is on leg stretches. Long hours sitting in a chair are good to give our lower bodies a rest, but too much of it can mean our legs aren't getting the regular exercise they need. Mixing a stretching routine into your day-to-day at the office will help ensure that your legs are getting the movement, circulation, and exercise that they require to maintain good health.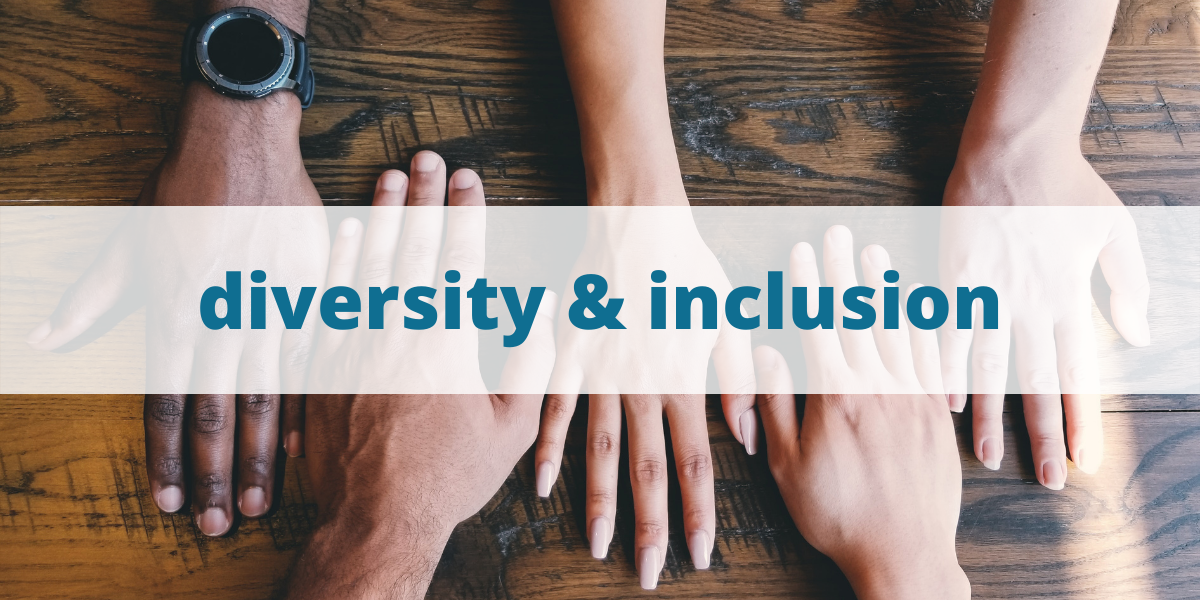 Cultivating a Climate of Inclusion
The past couple years have been a long and trying time for a lot of us. Just when we thought our pandemic woes were coming to an end and we could 'get back to normal', global conflict took over our news cycles, compounding our exposure to bad news.
The important thing through all of this is that we stick together. Differences in the human condition should not get in the way of how we celebrate the wondrous journey of life together. 
June's Heartbeat Newsletter focuses on cultivating a climate of inclusion in the workplace. There are some great reads in this month's issue to reignite that spark of community we so desperately need.
Helping Children Embrace Diversity
A life of acceptance and inclusion starts with fostering those values when we're young. This short video provides tips and ideas to help children embrace diversity.
Watch Video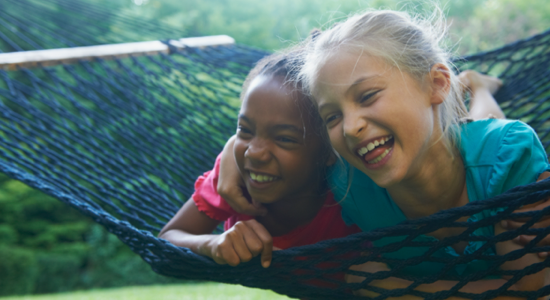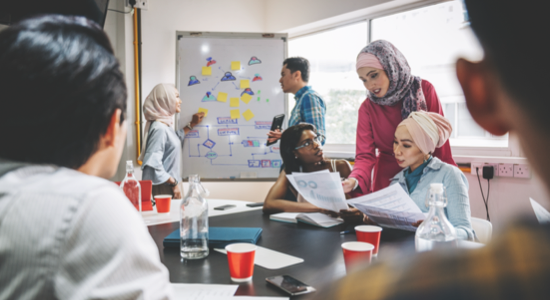 Dealing With Cultural Differences in the Workplace
Life comes in all shapes and sizes. Our differences are what makes us strong. This newsletter exclusive explores our cultural differences in the workplace.
Access on Lifeworks
Supporting People of Colour in the Workplace
Challenges faced by people of colour are not always visible to everyone. Systemic barriers and acts of discrimination often go unnoticed.
Read More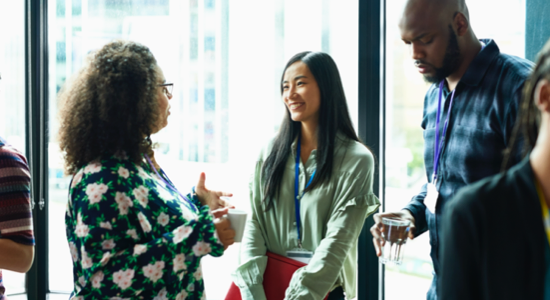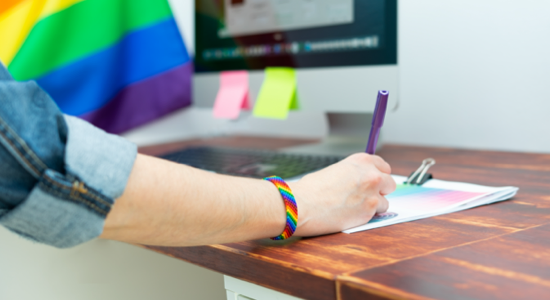 Creating an LGBTQ+ Inclusive Workplace
June is Pride Month, and we celebrate the progress made by the LGBTQ+ community but acknowledge the challenges still yet to be overcome. LifeWorks members have access to this exclusive content.
Access on Lifeworks
If you have a question for GSI, please reach out. Information and resources can also be found on the GSI website.
GSI Website: 
elcicgsi.ca
Winnipeg Residents: 204-984-9181
Toll Free: 1-877-352-4247
Email Us