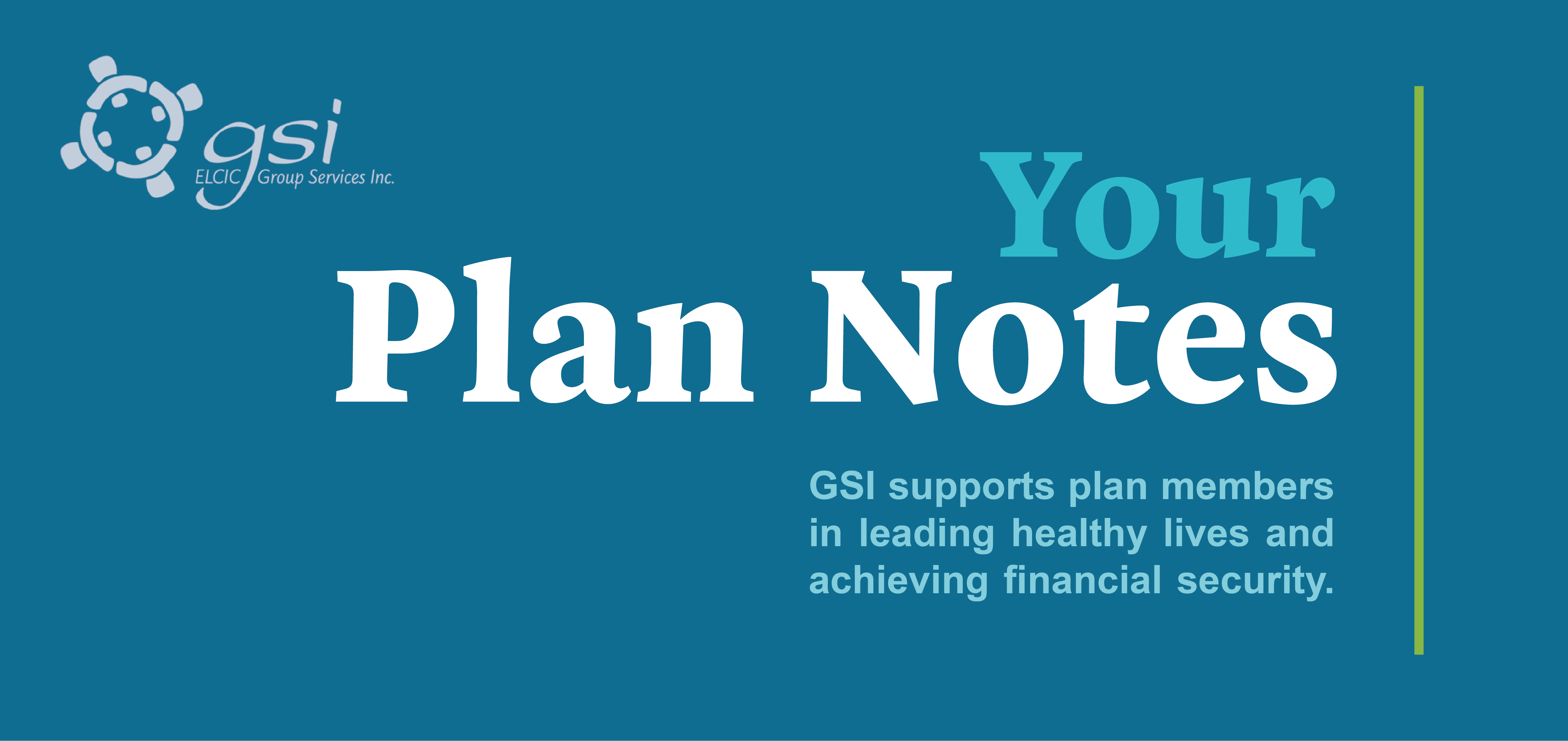 The May Pension Newsletter includes: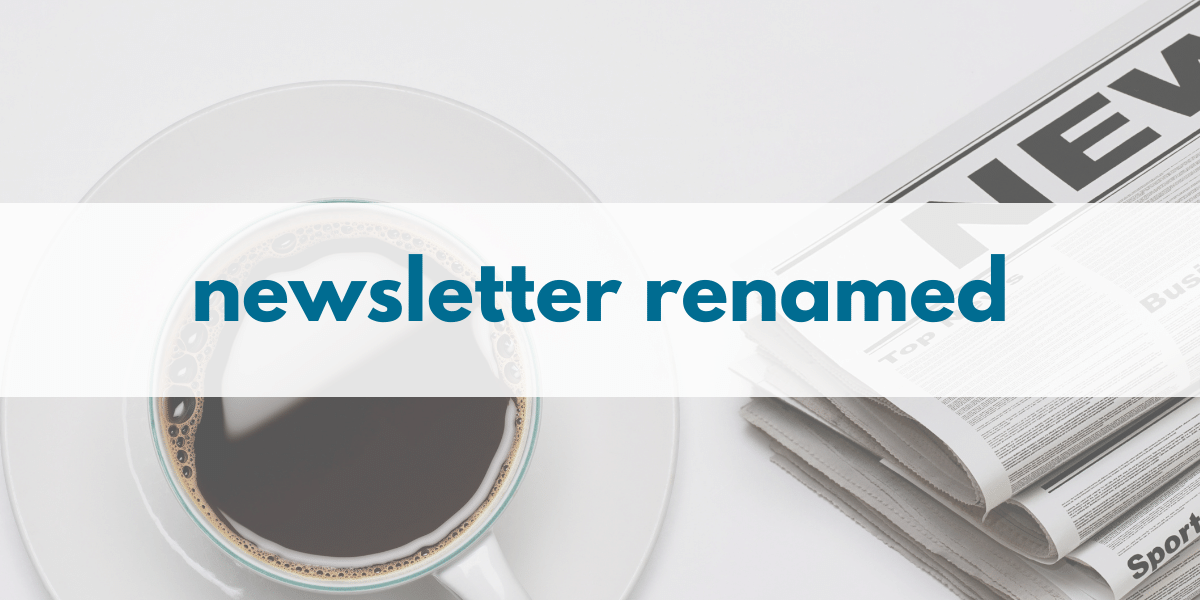 GSI provides treasurers with timely and relevant information on changes and reminders related to the pension and benefits plans that the congregations and ELCIC affiliates participate in and subscribe to.
These updates began more than twenty years ago as an annual letter sent during the fall budget season. In recent years GSI has typically issued a newsletter twice a year under our "what's News at GSI" series.
As, over the years, GSI has been consistently evolving and focusing on integrating wellness and support for our members and employers, a new name was given to the newsletter.
"Your Plan Notes" was chosen to signify that the treasurer editions of the newsletter are for you, in your role as treasurer. These issues provide you with budget and payroll information, tips, and reminders about your ongoing responsibilities with respect to the Plans and updates on Plan and policy changes. We hope these issues support you in your plans for your congregation or organization.
We hope you enjoy this year's modern version of the ELCIC Pension Plan 2021 Annual Report. With the work of the honey bee as our theme, we provide you with buzz on plan membership, investment results, and more! We hope you find the information interesting and relevant and we always welcome your feedback.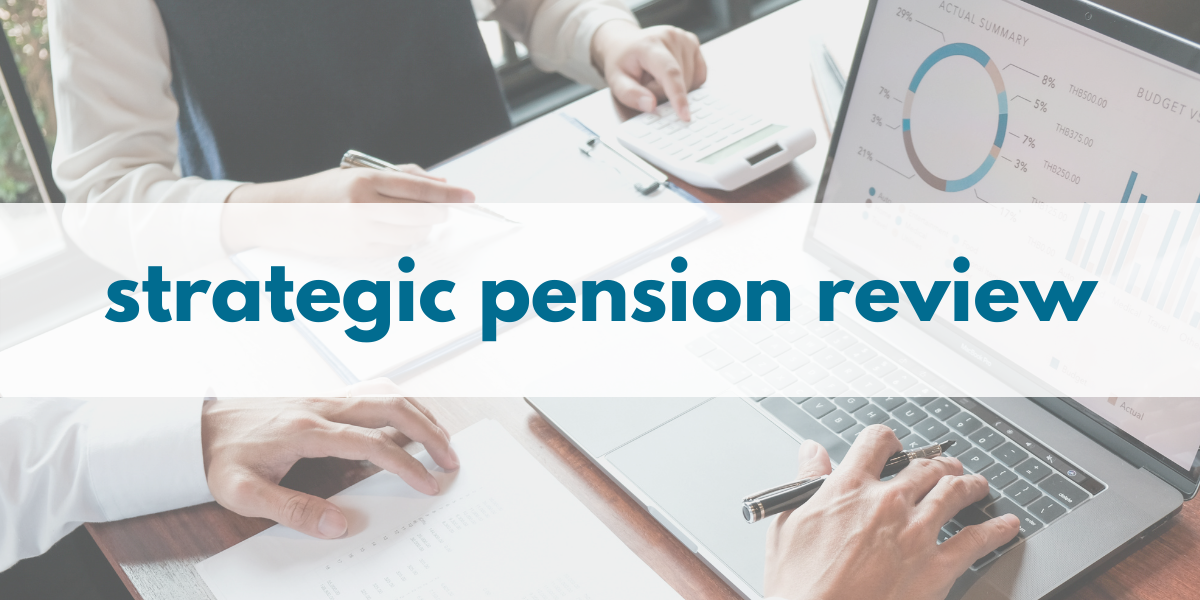 This report was prepared for plan members and participating employers as part of ELCIC Group Services Inc.'s ongoing strategic review and as a response to the 2021 Eastern Synod Assembly motion:

That the Eastern Synod petitioned Group Services Inc. to prepare a report detailing the advantages and disadvantages of the ELCIC joining a public sector type defined benefit pension plan and to make the report available to ELCIC congregations and GSI pension plan members.

We trust that this report provides useful information and an appreciation of the complexities around this issue and assesses other options. We will begin with a general governance framework and then get to more details.
What is ELCIC Group Services Inc. (GSI)'s role regarding the ELCIC Pension Plan?
GSI's role is threefold:
Plan Sponsor – responsible for designing the structure of the plan.
Plan Administrator – responsible for oversight, management, and administration of the plan in accordance with the regulations and guidelines. This includes, but is not limited to, investment decisions and selecting and monitoring any third-party providers.
Record-keeper – responsible for maintaining accurate accounts for each member.
How does GSI carry out these responsibilities?
GSI has:
hired staff with the appropriate education and experience;
nominated directors with related skills and who undergo continual board education;
engaged consultants to provide additional expertise.
The directors provide oversight, monitoring, and review. A general review is done on a regular schedule (mostly quarterly) and deeper due diligence is done on a rotational basis for the various mandates or programs.
What reviews have been done by GSI on the ELCIC Pension Plan?
Here is a high-level summary of the past two decades:
2001 to 2012 - resolving the unfunded liability in the Retiree Fund portion of the Pension Plan
2011 to 2015 – improve member outcomes by revising the contribution policy and changing the investment structure
2018 - review of the ELCIC Pension Plan text to eliminate discrimination based on age or employment class and clarify other attributes
What are the pension design options available under Canadian legislation?
There are currently only three options:
Defined Contribution (DC):
defined level of contributions,
investment income is earned,
upon retirement, the account balance is used to purchase an annuity or Life Income Fund (LIF).
Defined Benefit (DB):
works in reverse; pension benefit is defined by formula and works back into what contributions are needed in relation to the investment risk taken.
Target Benefit (TB):
Combines features of both DC and DB,
Contributions are fixed and benefit defined, but benefit can be modified, which is why it is a 'target'.
The motion refers to a public sector type defined benefit pension. These plans are not accepting new employers. Certain defined benefit plans have created a new option under their structure to accept other employers. These are known as Target Benefit Plans; therefore, this report examines that option. 
What are the differences between the plan designs beyond the basic definitions above?
In April and May 2021, the GSI newsletter provided a two-part education series on the general differences between a DC and DB pension. These issues are archived on the GSI website if you would like to refer back to them. We will summarize some of the attributes between the DC and TB in the table below:
Defined Contribution plan
Target Benefit plan
Sponsor
employer
joint employer and member or

in some cases, member only

Governance
typically, employer
shared or member only
Regulatory funding
no additional funding beyond

stated contributions

no solvency funding;

benefits may be reduced

Risk allocation
100% member
future benefit changes are 100% member; some plans may allow contribution changes 50/50 between member and employer
Investment and longevity risk
borne by members individually
borne by members as a group
Retirement
balance to Life Income

Fund (LIF) or annuity

target retirement benefit

payable monthly
How would you summarize these differences to a plan member that is not versed in pension matters and generally a non-financial person?
In a DC plan, you as a plan member, have all the risk; if you use the account to purchase a Life Income Fund (LIF), you may run out of money or you may have lots left over when you die, which becomes part of your estate.
In a TB plan, the risk is pooled, so that if you die young, your funds are used to provide a pension to those plan members who live longer and vice-versa, and there are no funds available for your estate.
In other words, in a DC plan, what's yours is yours and in a TB plan what's yours is ours as everything is shared.
How do these differences become advantages or disadvantages as outlined in the motion?
This is where it becomes subjective. What is an advantage to one member may be a disadvantage, or at least not a priority, to another member. A DC plan provides flexibility, especially since most provinces now allow a LIF to be fully unlocked, which means you can withdraw from the fund as much you wish, at any time, to be used as you see fit. This is good for members who may want to use their retirement savings to purchase a home or make home improvements, for travel and hobbies while young or delay using retirement savings for future care and health situations or who want to leave an estate for family or favorite charities. A TB plan provides a guaranteed income for life (with possible modifications), which is good for members who are healthy, not concerned about leaving an estate (or have other funds for leaving an estate), and have little interest in financial matters.
Therefore, while there are differences, these are not universally comparatively better or worse.
Then what about the pension benefit amount? Does one plan design provide a greater pension payment over another?
All pension plans are built on this basic principle:
contributions + investment income = annual lifetime pension amount
This equation holds true for any pension plan, so any differences between pension amounts are due to risk decisions, constraints, and goals for each element. If the underlying assumptions in pension calculations (including using online calculators) are the same, then the projected amounts will be similar.
Has GSI surveyed the market to determine what target benefit plan options might be available?
Yes, GSI engaged an Actuarial Consulting Firm to provide current market options with information and details on the aspects, design, and formulas of those plans. This list encompassed several plans, including DBplus among others.
Did GSI compare financial outcomes between various plans and the ELCIC Pension Plan and if so, what were the findings?
Yes, the Actuarial Consulting Firm tested a sample of ELCIC members with different ages, earnings, and length of service to determine if there were significant differences between pension benefit amount outcomes. The comparison specifically was between the ELCIC Pension Plan converting to a Life Income Fund at age 65 to different target benefit plans with retirement at age 65. This exercise was repeated using an age 70 retirement as a significant portion of the plan members are over age 65.
The findings indicate that no one plan produced better financial results for all members. At age 65 most of the outcomes were fairly similar and at age 70 the ELCIC Pension Plan was the leader in all cases.
Were there any other findings communicated from the Actuarial Consulting Firm that may be of interest?
Yes, they indicated that the ELCIC Pension Plan is well managed and provides a good pension for its members. They also advised that the ELCIC Pension Plan has a unique membership and demographic which may present significant challenges and transition complexities, all of which could be costly should a decision be made to join certain other plans. Examples of some of the challenges include but are not limited to: requirement to have a centralized payroll, no contributions allowed on taxable benefit amounts, and restrictions and/or reductions in amount transferred in to purchase past service.
What will GSI, as the ELCIC Pension Plan Sponsor, do going forward?
GSI will continue to consider what is in the best interest of plan members and congregations. GSI will monitor pension outcomes for its members as it reviews ongoing expenses and policy strategies. As always, market information, options, and opportunities will be part of the ongoing knowledge and education that GSI receives.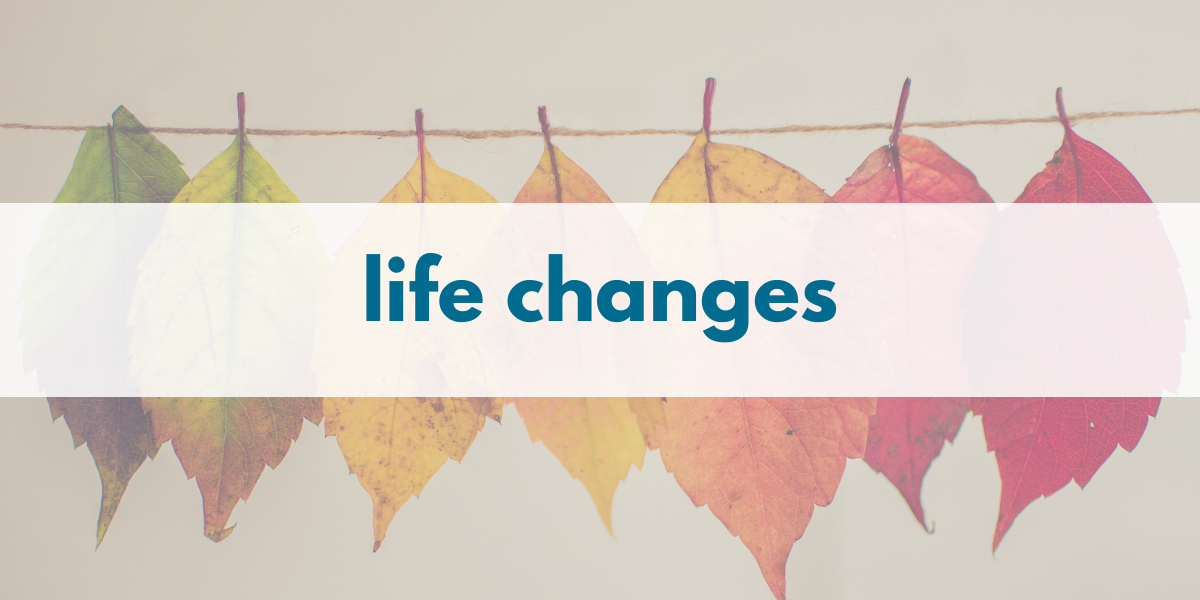 As restrictions are lifting, individuals may be considering making some changes in either their personal or work life. The congregation may be also contemplating changes.
Should any of these changes affect plan members it would be great if you contact Barb at GSI to determine the impact or possible outcomes and next steps. We've listed some examples to help you recognize which event may be important.
The congregation is Calling a new pastor or has hired for another position
Please advise us as soon as the hire is confirmed. You may also want to call GSI ahead to work through what the first invoice might include and the annual pension and benefits financial requirements.
Your pastor (or another employee) is getting married
The benefits coverage status will change from single to family (as required by the Canadian Life and Health Insurance Association). The benefit coverage and premiums will be effective on the date of marriage, so it is best to get this in place at that time, in order to avoid retroactive adjustments. The member will have the option to choose another health module, as of the date of marriage, so please remember to discuss this with them as well, so that you can confirm our invoice is correct.
Your pastor (or another employee) is starting a medical absence
The group benefits coverage includes a short-term disability program. If a plan member is unable to work due to illness or injury, GSI provides financial support based for medically supported absences. The policy on the GSI website outlines the details, requirements and timelines. Please contact us if the medical absence is likely to extend beyond two weeks in order to get the process started.
Your pastor (or another employee) has decided to resign or retire
Please let Barb at GSI know as soon as possible as GSI must advise the member of claim submission deadlines, post-employment health benefit options, and eligibility for life insurance conversion. Missing these deadlines could put the congregation at risk for future obligations.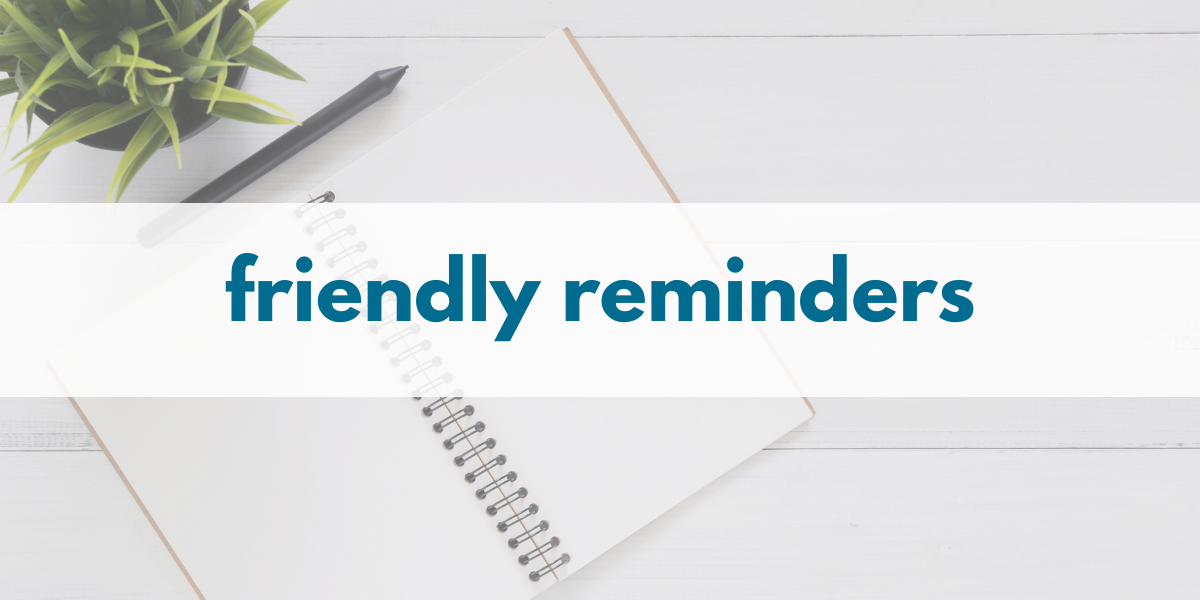 Please review your invoice each month to ensure it is accurate. Balancing the invoice to your accounting records on a regular basis will help to catch discrepancies early and make adjustments easier.
Please let us know if there is a change to the salary. Permanent changes (i.e. annual increase) can be submitted on the salary calculation form. For hourly employees where the earnings fluctuate each month, a quick email to invoice@elcicgsi.ca allows us to issue a correct invoice.
Also, remember that the life insurance taxable benefit should be included in the employee's earnings each month (on the pay stub) for the Canada Pension Plan and Income Tax withholdings. A calculation spreadsheet is provided on the GSI website. Early in the new year, GSI will email you a report to confirm the annual amount for the prior year.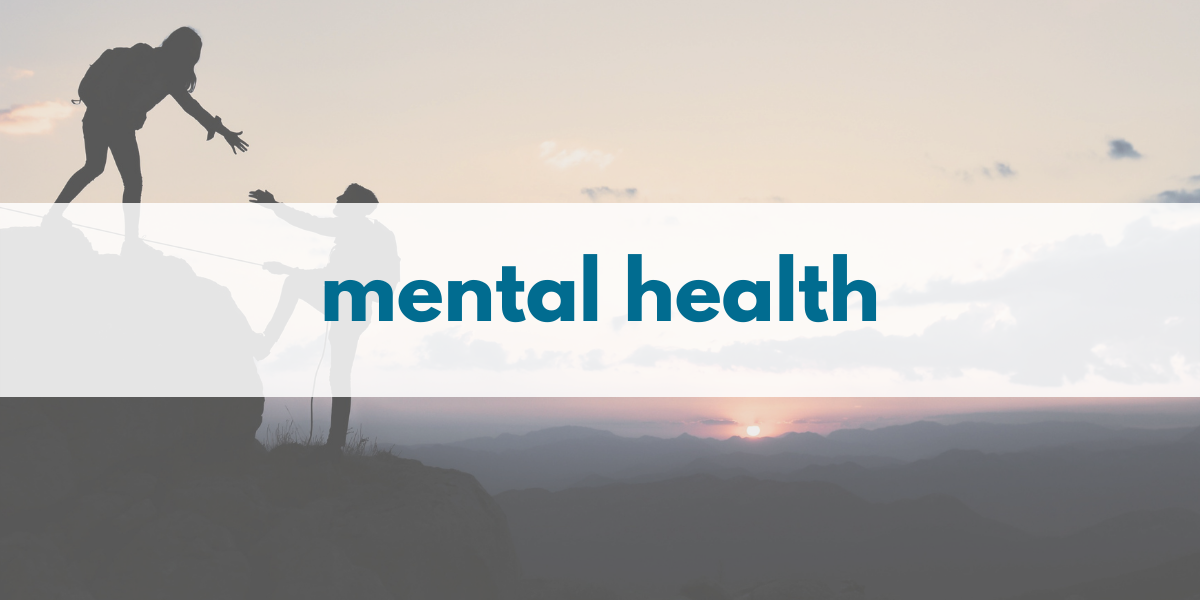 The ELCIC Group Benefits Plan includes an Employee and Family Assistance Program (EFAP). This benefit is provided by an external, independent company, called LifeWorks, whose staff consists of experienced professionals, including psychologists, social workers, and addictions counselors. LifeWorks provides insights into the current mental health of Canadians.
GSI would like to share a couple of notes from their latest report with the survey results on key indicators of the state of Canadian's mental health.
Two-thirds of Canadians said they feel valued for the work they do at their organization, and this group unsurprisingly had a higher mental health score than those who do not feel valued.
78% of Canadians agreed with the statement that the work they do is important. And again, no surprise that this group had a higher mental health score than those who do not feel their work is important.
These correlations between being valued and feeling like your work is important to better mental health are a good reminder and inspiration to foster the environment we want in our organization.
Two-thirds of Canadians are comfortable with less social interaction than they had before the pandemic.
This group had a higher mental health score than those who are not comfortable with less social interaction. Social interaction is an integral part of the work we do in the ELCIC and so this statistic is of interest to make us mindful of different reactions to the repercussions of the pandemic.
While scores in most areas of mental health have improved so far in 2022, generally the psychological health of Canadians is at the lowest point in the last 23 months.
The GSI-sponsored Employee and Family Assistance Plan is there to support the plan members in your organization. Let's work towards not only recovering our mental health to pre-pandemic levels but coming out stronger!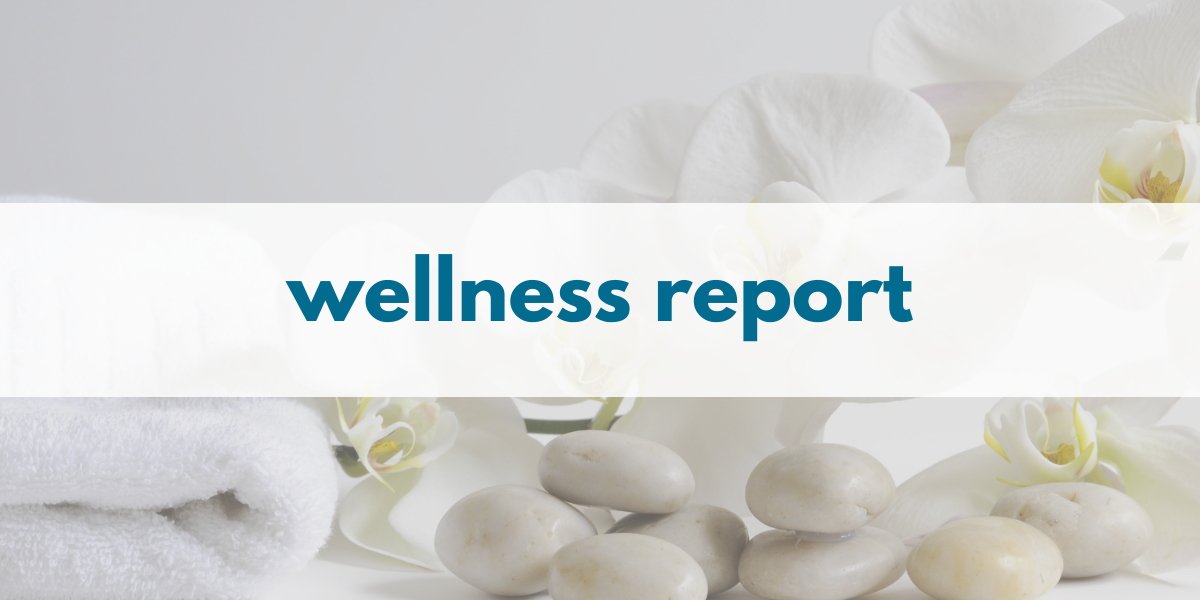 Manulife is the provider of the health and life plus benefits in the ELCIC Group Benefits Plan.
They recently surveyed employees of 56 group sponsors (such as GSI) and received 6,141 responses from those employees. These results highlight key health indicators and overall wellness. Areas surveyed include physical health, mental health, and financial health.
Physical health

42% of respondents have 3 or more health risk factors and more than 50% think they are in good or very good health
29% of employees get less than the recommended 7 hours of sleep a night. The #1 factor affecting employees' sleep is work-related stress.
39% are at risk due to low physical activity levels and are doing less than recommended 150min/week
69% are not eating 5 portions of fruits and vegetables per day.
74% report one or more musculoskeletal conditions and 24% have seen this impact their ability to work or their productivity.
35% of employees reported having one or more chronic conditions.
Mental health

51% of employees are experiencing feelings of loneliness
48% of employees are experiencing one work-related mental health risk factor
Financial health

57% of employees worry about their financial situation.
26% said worrying about money distracts them at work.
Role of the Workplace
Manulife concluded that a workplace can have a significant impact on an employee's health based on reviewing the key health indicators. Let's keep these in mind when managing the setting in our organizations and put in our best effort for physical, mental, and financial health.
If you have a question for GSI, please reach out. Information and resources can also be found on the GSI website.
GSI Website: 
elcicgsi.ca
Winnipeg Residents: 204-984-9181
Toll Free: 1-877-352-4247
Email Us